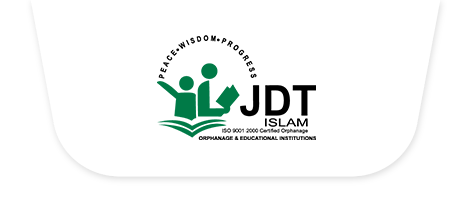 About
Established in the year 1989, JDT Islam IGNOU Study Centre stands tall as a major accredited center in the Malabar area, catering to the educational needs of students from far and wide. Affiliated with IGNOU (Indira Gandhi National Open University), a Central University established by an Act of Parliament in 1985, the study center embodies excellence in Distance Education. Recognized for its dedication to providing accessible education, IGNOU has been honored with the Commonwealth Award of Excellence for distance education. With a vast network of regional centers and study centers across India and abroad, IGNOU opens doors to quality education for learners from diverse backgrounds. JDT Islam IGNOU Study Centre has been at the forefront of fulfilling the aims and objectives of IGNOU, serving as a beacon of education in the districts of Palakkad, Malappuram, Kozhikode, Waynad, Kannur, and Kasaragod. Over the years, the center has earned an excellent track record in uplifting the cause of education, providing opportunities for students to pursue diverse courses. From MBA, MA, MLISc, and MTTM to various PG Diploma, Bachelor's courses like BA, BLISc, BSc, BCA, BSW, BTS, BCom, and Diploma courses, JDT Islam IGNOU Study Centre offers a wide range of educational pathways to suit the aspirations and interests of learners. At JDT Islam IGNOU Study Centre, we believe in empowering education beyond boundaries. With the support of IGNOU's comprehensive and flexible learning approach, we enable students to balance their academic pursuits with personal and professional commitments. Our commitment to empowering minds through accessible and inclusive education remains unwavering, ensuring that learners from all walks of life can embrace a world of knowledge and opportunities.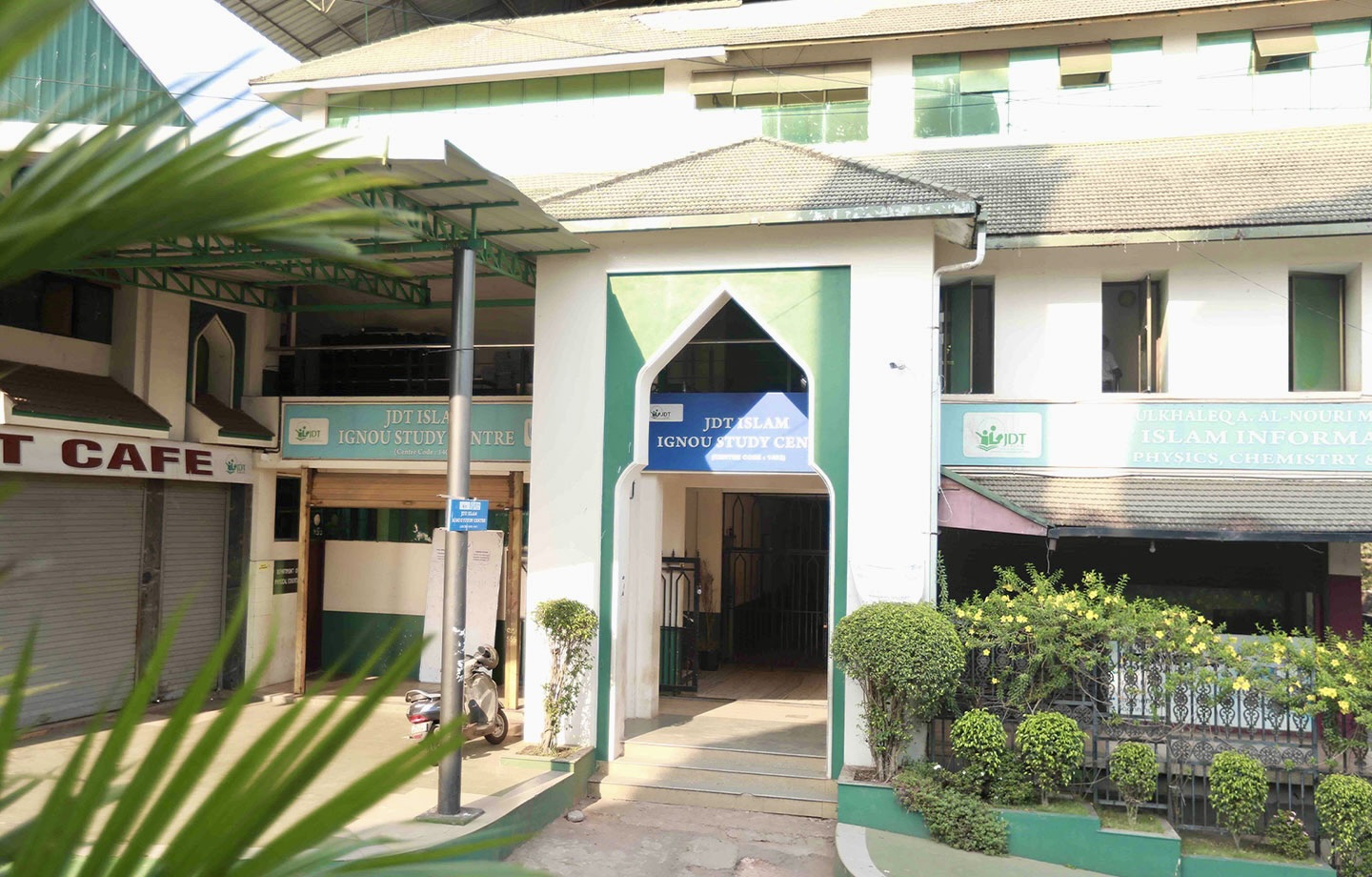 CDM, CES, CAFE, CAL, CCP, CIT, CTE, CPLT, CFN, CGL, CIG, CTPM, CTS, CFE
CDM(Certificate in Disaster Management) CES (Environmental Study) CAFE(Family Education) CAL(Arabic Language) CCP(Consumer Protection) CIT (Information Technology) CTE (Teaching of English) CPLT(Laboratory Technique) CFN (Food and Nutrition) CGL(German Language) CIG (Guidance) CTPM(Teaching Primary School Mathematics) CTS (Tourism Studies) CFE(Functional English)
Eligibility
: 10+2 or its equivalent
DAFE, DCE , DTS
DAFE(Diploma in Family Education) DCE (Diploma in Creative Writing) DTS(Diploma in Tourism Studies)
Eligibility
: 10+2 or its equivalent
BLIS(Library and Information Science)
BLIS(Library and Information Science)
Eligibility
: Bchelor's Degree with 50% marks for General and 45% for SC,ST,OBC, PH Category Or Bachelor's Degre
Eligibility
: 1.10+2 or its equivalent, 2.Passed Common Proficiency Test, 3.Registration in Professional Competenc
BSCG(Science General)
BSCG(Science General)
Eligibility
: 10+2 with science subjects or its equivalent qualification
BAG, BCA, BLIS, BSW, BTS, BCOMG, BAEGH, BAECH, BAHIH, BASOH, BAPAH, BAPCH, BAPSH
BAG(Bachelor of Arts General), BCA(Bachelor of Computer Applications), BLIS(Library Science), BSW(Social Work), BTS(Tourism Studies), BCOMG, BAEGH(English), BAECH(Economics), BAHIH(History), BASOH(Sociology), BAPAH(Public Administrtion), BAPCH(Psychology), BAPSH(Political Science)
Eligibility
: 10+2 or its equivalen
PGDMM, PGDOM, PGDHRM, PGDCFT, PGDFM, PGJMC,PGDDM,PGDRD
PGDMM(Disaster Management), PGDOM(Operation Management) PGDHRM(Human Resource Mgmt) PGDCFT(Conslng and Fmly Therapy) PGDFM(Financial Management) PGJMC(Journalism & Mass Communication), PGDDM (Disaster Management), PGDRD(Rural Dvpt)
Eligibility
: Graduate in any Discipline.
Eligibility
: Bachelor's Degree in Library and Information Science
MAH, MAPC, MEG, MHD, MSO, MEC, MPA, MPS, MARD
MAH(History), MAPC(Psychology), MEG(English), MHD(Hindi), MSO(Sociology), MEC(Economics), MPA(Public Administration), MPS(Political Science), MARD (Rural Dvpt)
Eligibility
: Bachelor's Degree or a higher degree from a recognized University
MBA, MBHM, MBAOM, MBAFM, MBAMM
MBA(Master of Business Management), MBHM (Human Resource Management), MBAOM (Operation Management), MBAFM(Financial Management), MBAMM(Marketing Management)
Eligibility
: Passed Bachelor Degree of minimum 3 years duration with at least 50% marks (45% in case of candidate