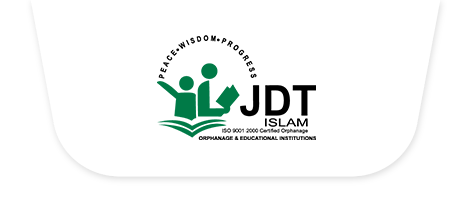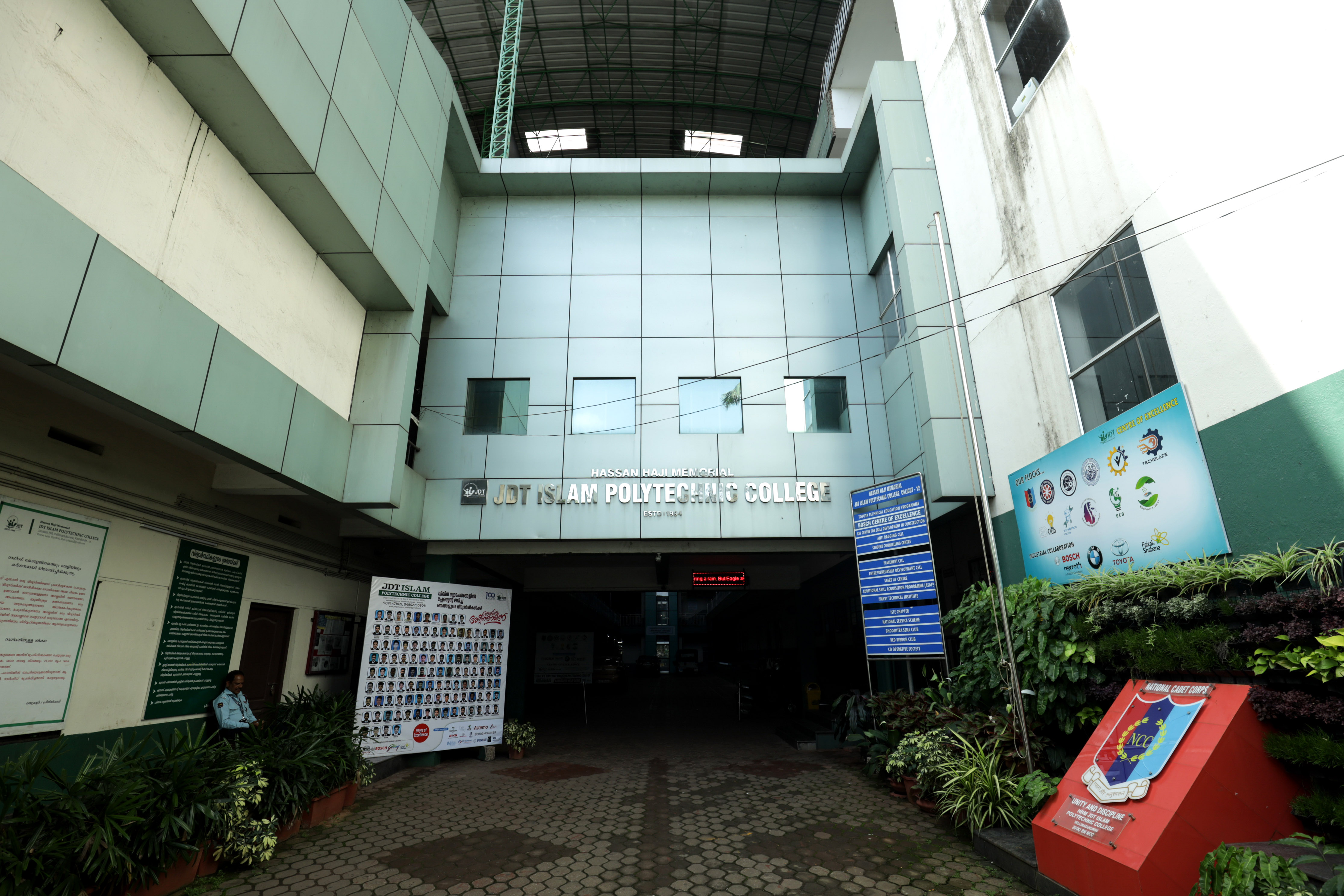 JDT Islam Polytechnic College
Estd. 1994
Established in 1994, JDT Islam Polytechnic College has earned its reputation as one of the finest polytechnic institutes in the state. Approved by AICTE and the Government of Kerala, this institute offers exemplary technical education at the diploma level, making a decade-long journey of surpassing excellence in the educational landscape. JDT Polytechnic College prides itself on offering three-year diploma courses in seven disciplines, recognized by the State Board of Technical Education, Kerala. Our institution boasts ultra-modern laboratories and a highly qualified faculty, providing unwavering support to students as they delve into their chosen subjects. Our students' competencies are honed through comprehensive training and apprenticeships, ensuring they are well-prepared for their future endeavors. All the courses offered at JDT Islam Polytechnic College are fully recognized by universities across India, further solidifying our commitment to quality education in the technical domain. With a very good placement record, our students have secured bright career prospects, as we maintain strong industrial collaborations with esteemed companies like Toyota, Bosch, BMW, Godrej, and the Faizal & Shabana Foundation. These collaborations offer our students valuable opportunities for internships, training, and exposure to real-world challenges, enabling them to thrive in the competitive job market.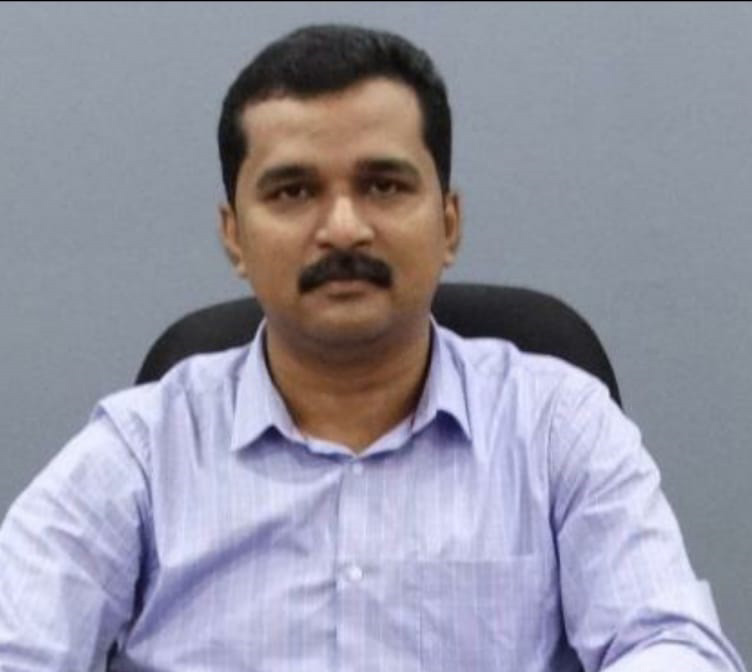 Mr Manuel George
Principal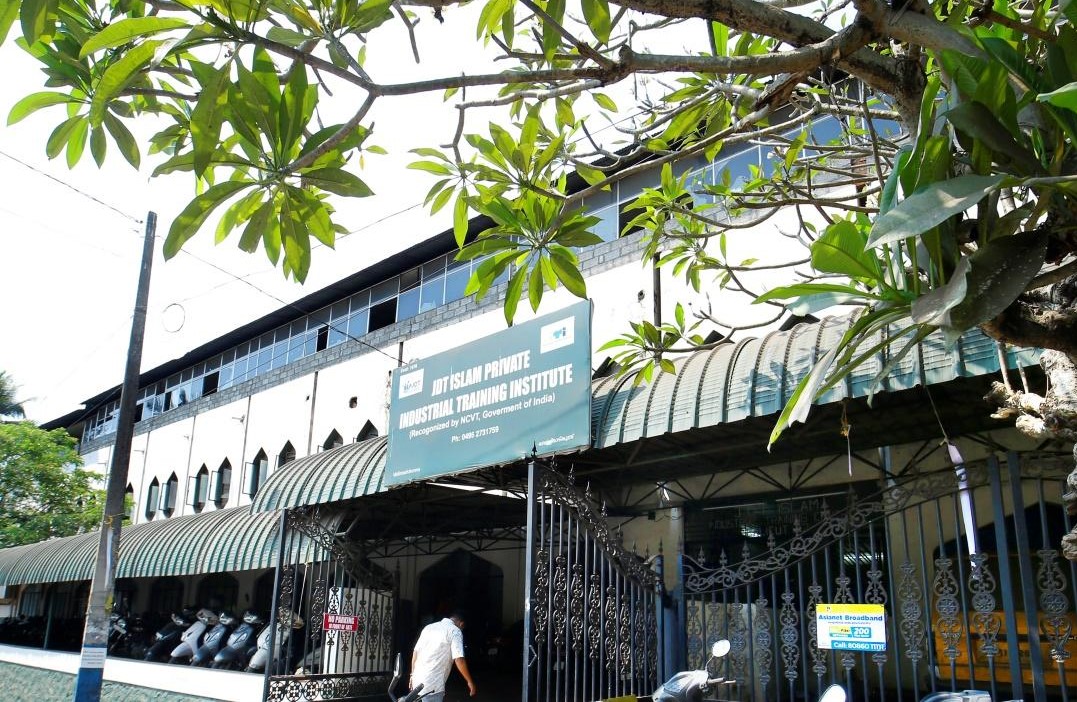 JDT Islam Industrial Training Institute
Estd. 1978
Established in 1978 with the approval of both the Government of Kerala and the Government of India, JDT Islam Industrial Training Institute (ITI) has emerged as one of Kerala's most renowned and reputable industrial training centers. In 1980, the institute secured permanent affiliation to the National Council for Vocational Training (NCVT), Government of India, enabling it to conduct various NCVT-recognized courses in North Kerala. As the first institution to obtain NCVT affiliation in the region, At JDT Islam ITI, we foster a spirit of hard work, dedication, and commitment in the minds of our young students. As the first and foremost institution of its kind, we have received recommendations for assistance and aid from the World Bank, showcasing our dedication to empowering individuals through skill development. JDT ITI offers excellent and expert training in various trades, equipping students with the skills to secure better employment opportunities. Over the years, nearly 6000 students have graduated from this institution, attaining enriching careers in various sectors. Our institute offers both one-year and two-year courses in different disciplines, including NCVT 2 years courses like Draughtsman Civil, Electronic Mechanic, Refrigeration & AC Technician, and Wireman. Additionally, we provide one-year courses in Plumber, Welder, Stenographer & Secretarial Assistant, ensuring a wide array of options for students to pursue their interests and embark on successful career paths.