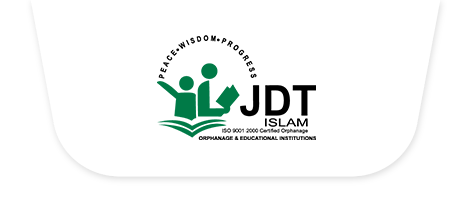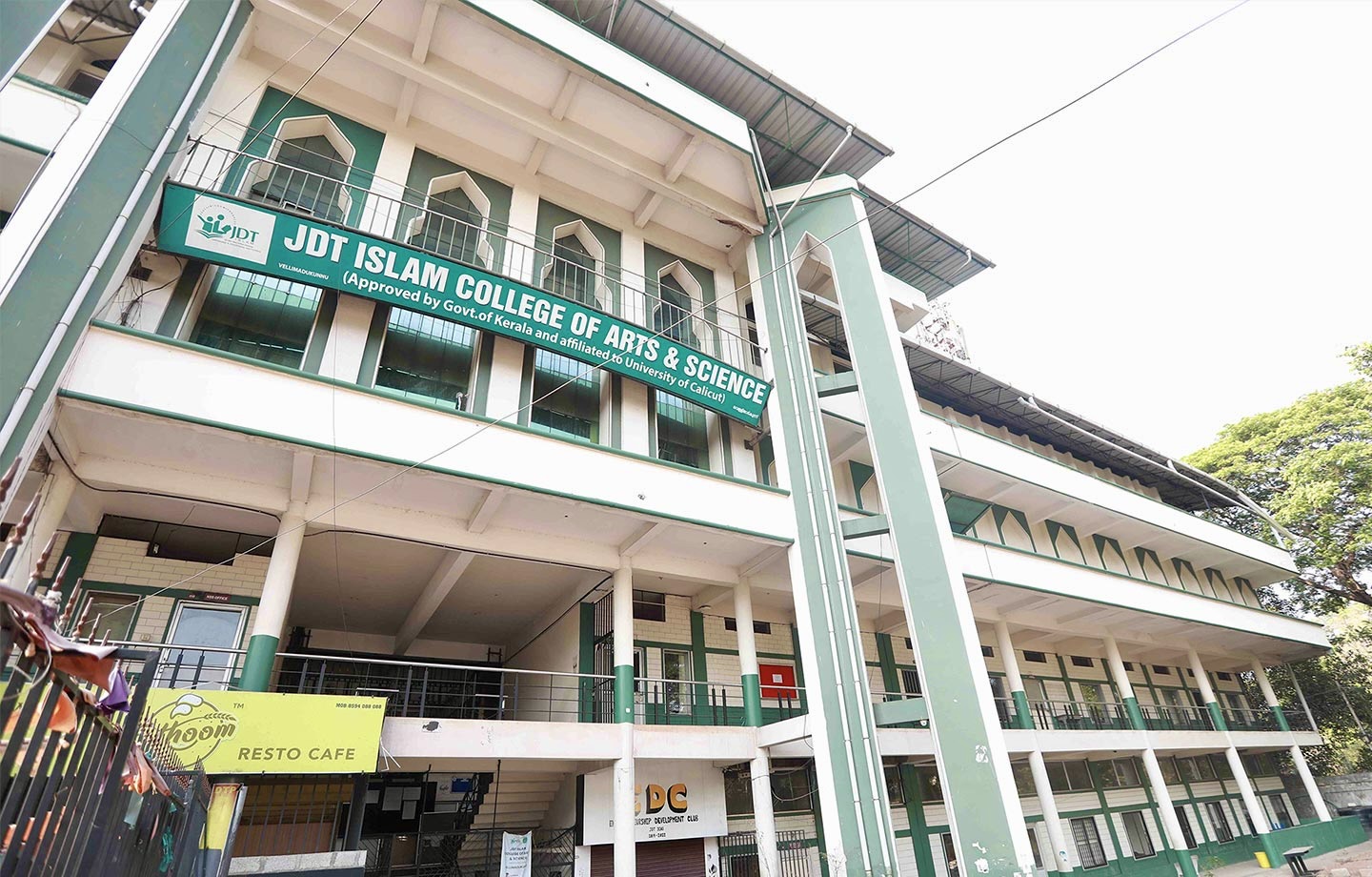 JDT Islam College of Arts & Science College
Estd. 2005
JDT Islam College of Arts & Science, established in 2005, is a distinguished self-financing college affiliated with the University of Calicut and approved by the Government of Kerala. The college is guided by a noble vision, aimed at providing quality, job-oriented degree courses to empower the future generation as socially responsible individuals. Emphasizing the nurturing of creative minds, the institution seeks to foster the creation, application, and extension of knowledge, paving the way for a brighter and more enlightened society. Offering a diverse range of degree and postgraduate courses, JDT Islam College of Arts & Science caters to a wide array of academic interests. Students can pursue programs such as BA Multimedia, BA Travel and Tourism, BA Functional English, BA Language and Literature, B Com Finance, B Com Co-operation, B Com Computer Application, BBA, B Sc Biotechnology, B Sc Hotel Management & Catering Science, B Sc Food Technology, B Sc Computer Science, B Sc Maths, B Sc Psychology, BCA, M Com, and MA Multimedia. With a focus on innovative teaching methodologies and a commitment to academic excellence, the college endeavors to equip its students with the skills and knowledge necessary for success in their chosen fields. JDT Islam College of Arts & Science takes great pride in its dedication to pioneering initiatives in the realm of education. Through well-established and time-tested learning methodologies, the institution aims to set a benchmark for academic excellence and holistic development. As a bastion of knowledge and progress, the college maintains a strong emphasis on both theoretical understanding and practical application, fostering an environment that nurtures the intellectual and personal growth of its students.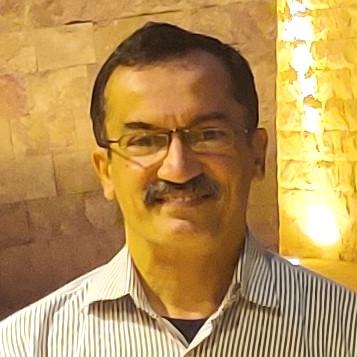 Dr. T K. Maqbool
Principal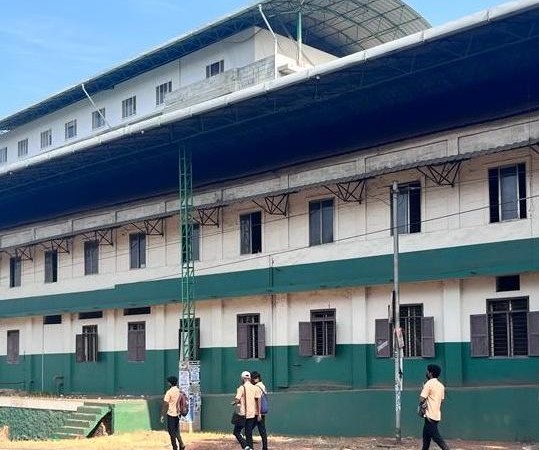 JDT Islam Institute of Commerce and Technology
Estd. 2006
JDT Islam Institute of Commerce and Technology: Nurturing Excellence, Empowering Future Established in 2006, JDT Islam Institute of Commerce and Technology (ICT) serves as a distinguished distance education centre of the University of Calicut. Committed to fostering talented students, the institute excels in providing exceptional education and training in Arts and Commerce streams. Backed by a team of highly experienced and qualified faculty, ICT offers a rich learning environment with various skill development programs that contribute to the physical and mental growth of the students. Emphasizing creative and artistic endeavors, the institute also encourages engagement in social service and philanthropy, empowering students to become well-grounded individuals. In JDT Islam Institute of Commerce and Technology, students have the opportunity to explore multiple courses across different streams and fields of education. From BA (English), BA (Economics), and BA (Sociology) to BCom and BBA, the college offers a diverse range of programs. With a focus on comprehensive learning and holistic development, ICT strives to equip its students with the skills and knowledge necessary to thrive in their chosen fields and shape a promising future.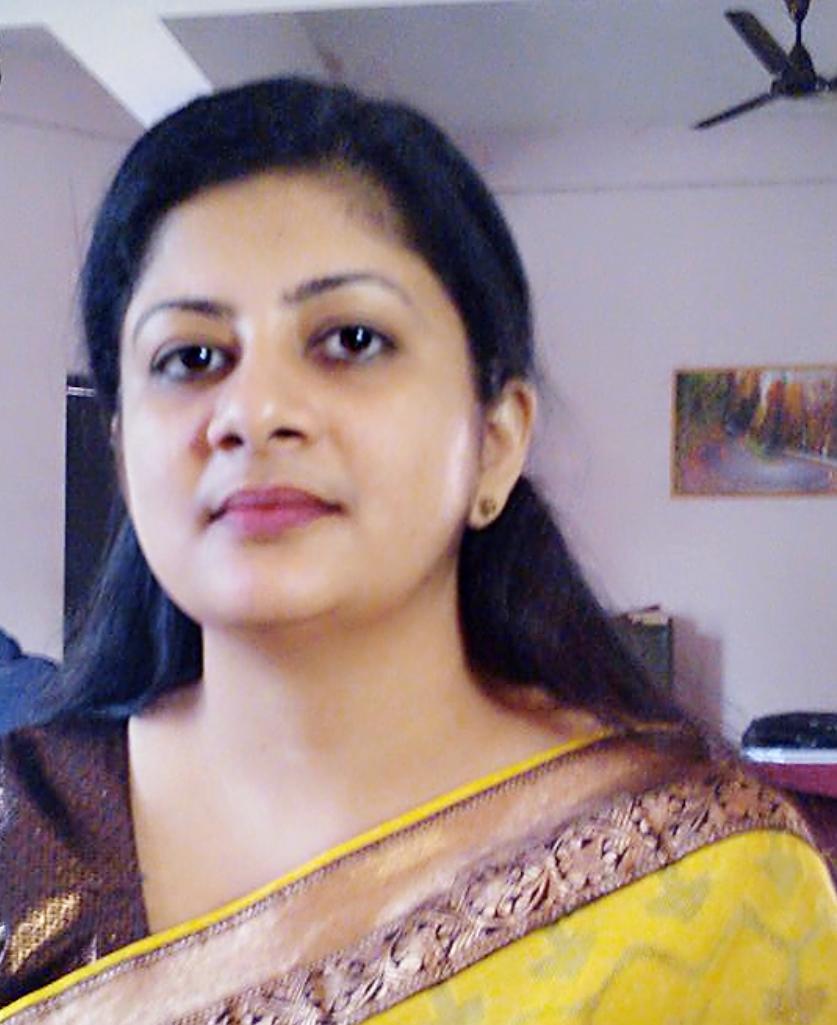 Ms. Bindiya Premnath
Principal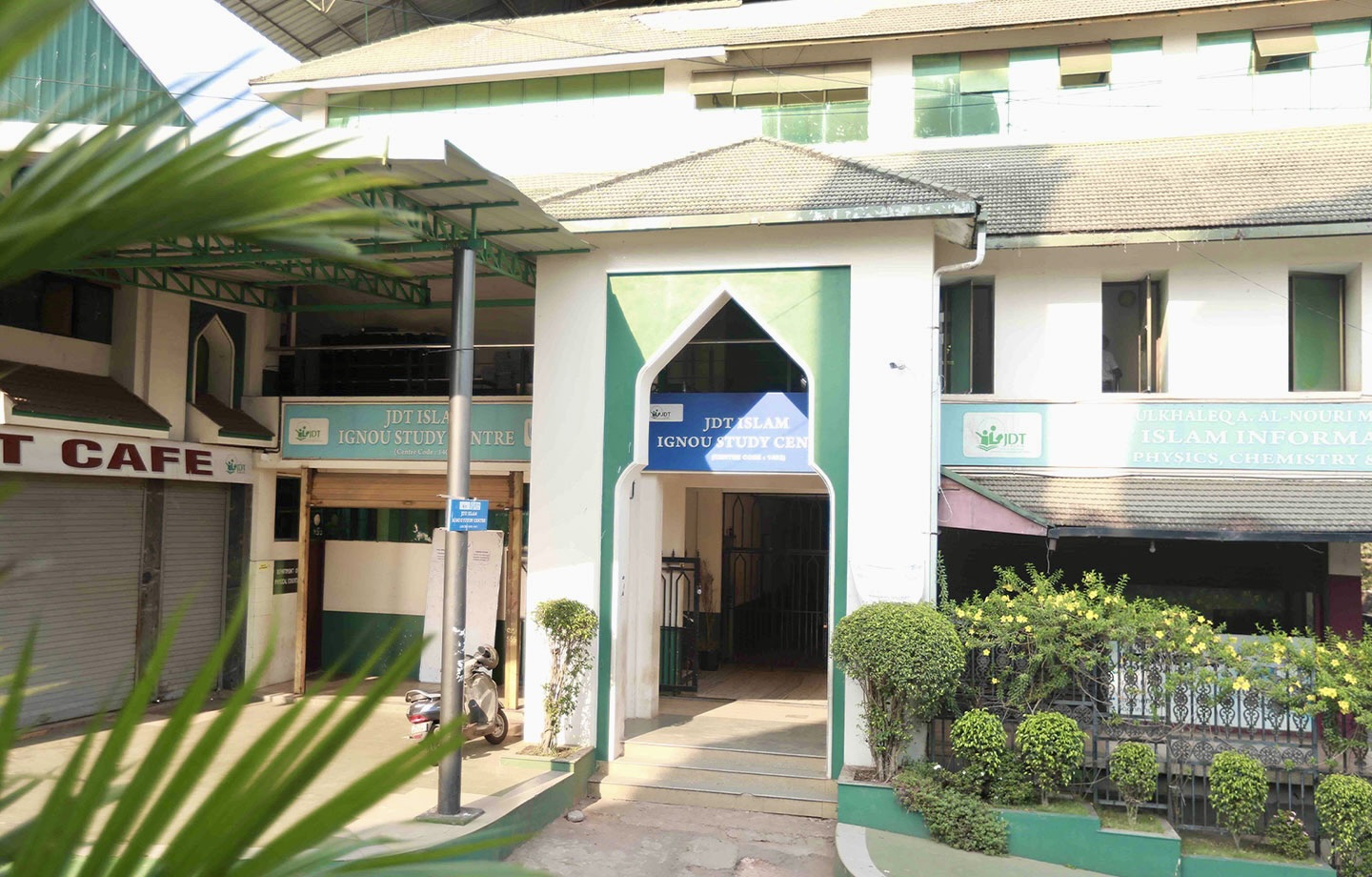 IGNOU Study Centre
Estd. 1989
Established in the year 1989, JDT Islam IGNOU Study Centre stands tall as a major accredited center in the Malabar area, catering to the educational needs of students from far and wide. Affiliated with IGNOU (Indira Gandhi National Open University), a Central University established by an Act of Parliament in 1985, the study center embodies excellence in Distance Education. Recognized for its dedication to providing accessible education, IGNOU has been honored with the Commonwealth Award of Excellence for distance education. With a vast network of regional centers and study centers across India and abroad, IGNOU opens doors to quality education for learners from diverse backgrounds. JDT Islam IGNOU Study Centre has been at the forefront of fulfilling the aims and objectives of IGNOU, serving as a beacon of education in the districts of Palakkad, Malappuram, Kozhikode, Waynad, Kannur, and Kasaragod. Over the years, the center has earned an excellent track record in uplifting the cause of education, providing opportunities for students to pursue diverse courses. From MBA, MA, MLISc, and MTTM to various PG Diploma, Bachelor's courses like BA, BLISc, BSc, BCA, BSW, BTS, BCom, and Diploma courses, JDT Islam IGNOU Study Centre offers a wide range of educational pathways to suit the aspirations and interests of learners. At JDT Islam IGNOU Study Centre, we believe in empowering education beyond boundaries. With the support of IGNOU's comprehensive and flexible learning approach, we enable students to balance their academic pursuits with personal and professional commitments. Our commitment to empowering minds through accessible and inclusive education remains unwavering, ensuring that learners from all walks of life can embrace a world of knowledge and opportunities.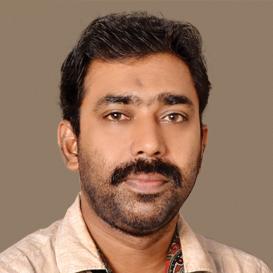 Rafeeq M
Centre Co ordinator